1. The Veterinary Teaching and Referral Hospital (VTRH)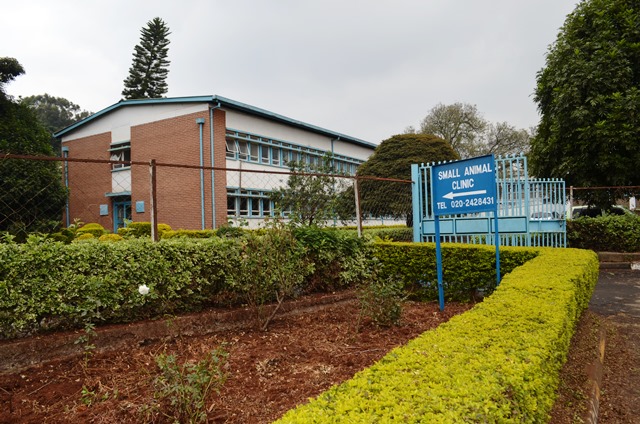 The veterinary teaching and referral hospital (VTRH) is the first and the only facility in Kenya and the East African region licenced to operate as a veterinary teaching and referral hospital. This state-of-art hospital was established to promote animal health and welfare, enhance animal production, train future generations of veterinarians and conduct cutting edge research pertaining to animal health and related disciplines.
VTRH is located at the college of Agriculture and Veterinary Sciences, upper Kabete campus, University of Nairobi. The VTRH has a dynamic and talented array of highly qualified and specialized Veterinarians who include Professors, Clinicians, Pathologists, Parasitologists, Microbiologists, Public Health specialists, Toxicologists, Nutritionists, Geneticists and Animal Husbandry experts.
VTRH is housed and managed by the Department of Clinical Studies, Faculty of Veterinary Medicine. The facility comprises of 5 main units namely; The Large Animal Section (), The Small Animal Section (), Diagnostic Imaging, Diagnostic Laboratory service and Pharmacy. In addition, other specialised services including but not limited to pathology, virology, animal nutrition, parasitology and toxicology are outsourced in other departments within faculty which are just a stone throw away from VTRH.
2. Wangari Maathai Institute Campus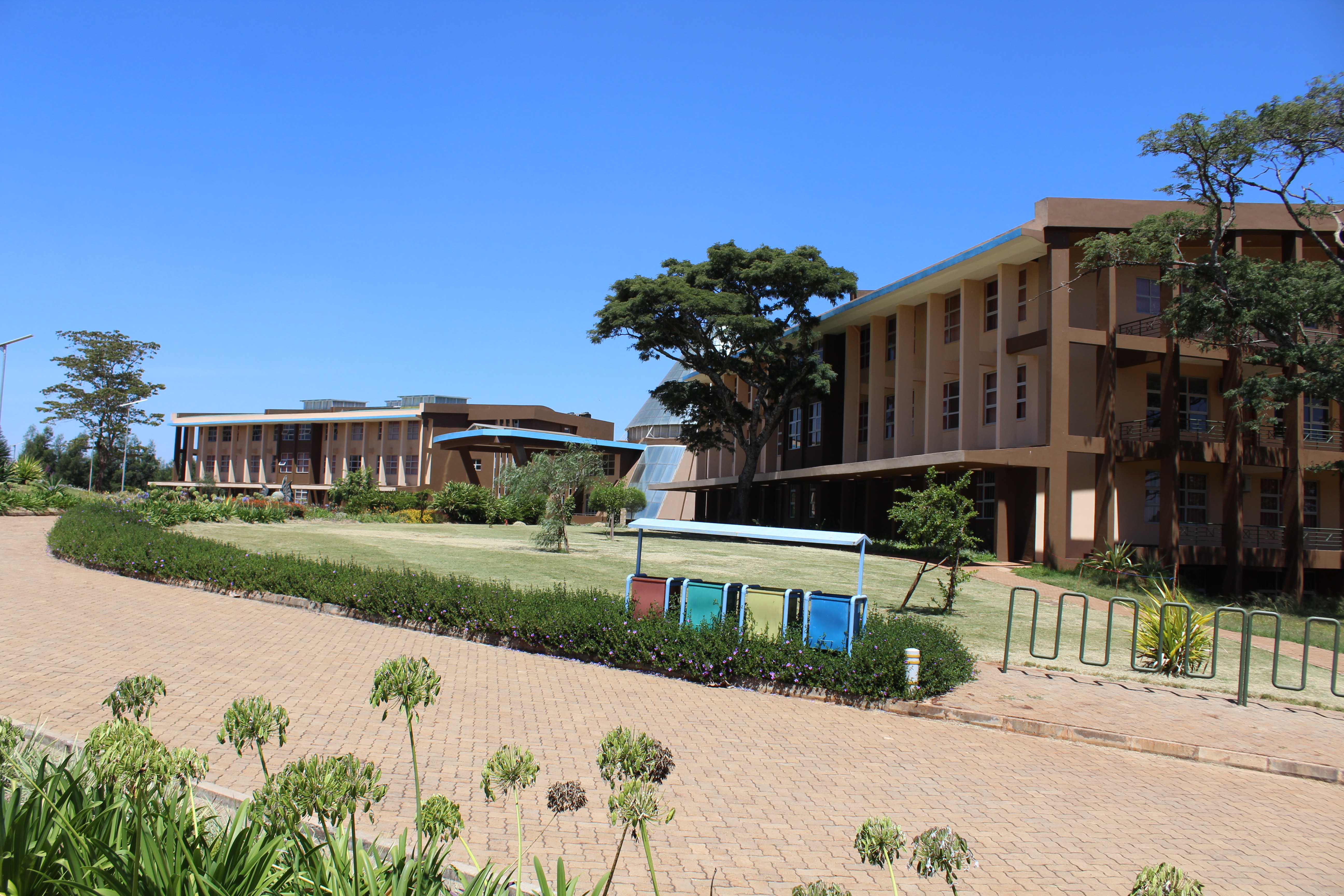 The Wangari Maathai Institute for Peace and Environmental Studies (WMI), "Sustainable Campus", is part of the College of Agriculture and Veterinary Sciences (CAVS) at the University of Nairobi, Kenya. WMI has been established to honour, recognize, celebrate, advance, and immortalize the ideals and works of one of its alumni, the 2004 Peace Nobel Laureate Prof. Wangari Muta Maathai. Thus, the institute will promote good environmental practices and cultivate cultures of peace by shaping values, ethics and attitudes of its graduates through experiential learning, mentoring and transformational leadership.
The overall aim of the Institute is to cultivate better environmental stewardship and management of resources and ultimately a reduction in related conflicts. WMI will operate like a "finishing school" for university students, researchers, policymakers, the private sector, community leaders and groups interested in good practices in environmental management and peace building.
WMI has been established under the statutes of the University of Nairobi.
3. Seed Enterprise Management Institute (SEMIs)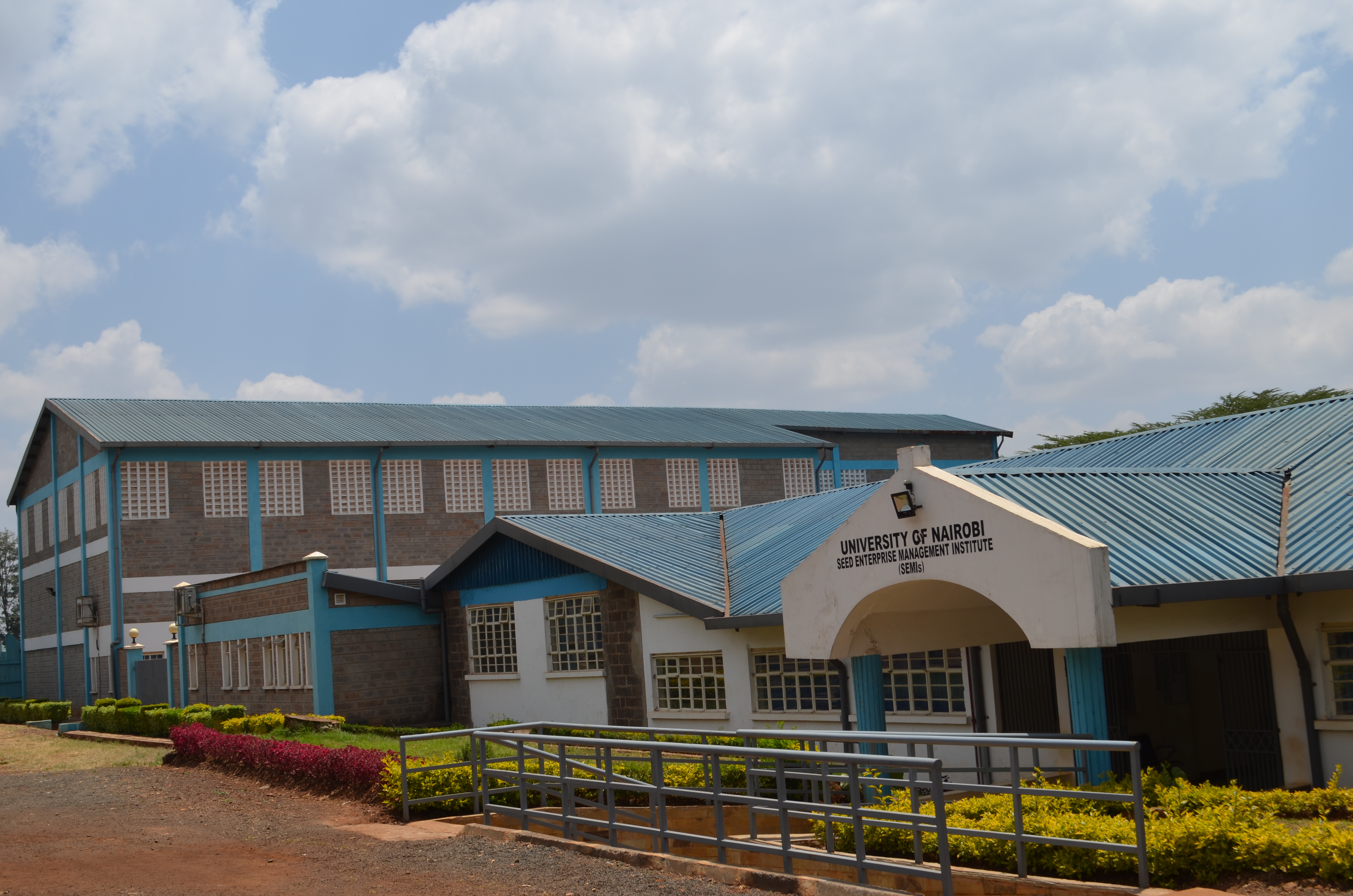 The Seed Enterprise Management Institute (SEMIs) is a collaborative capacity building and food security initiative between the University of Nairobi, Alliance for a Green Revolution in Africa (AGRA), Iowa State University (ISU), International Maize and Wheat Improvement Centre (CIMMYT), Kenya Agriculture and Livestock Research Organization (KALRO), Kenya Plant Health Inspectorate Services (KEPHIS), private and public Institutions in the seed sector and independent consultants. SEMIs was established in February, 2010 with the primary objective of providing capacity to the seed industry personnel in sub-Saharan Africa through short term trainings. To date, more than 600 personnel from over 100 seed companies in 15 African countries have undergone training at SEMIs.